Custom-Pak Plastic Products Limited is a New Zealand company operating our business from the mainland,
although whether you'd say the "mainland" is the North Island or the South really depends on where your allegiance lies. Fortunately, we've got both bases covered.
Southerners refer to their island as New Zealand's heartland. It's the beating heart of our country's rural way-of-life, where living and working on land and sea produces the beef, lamb and seafood New Zealand is famous for around the world. Christchurch is the South Island's main centre, but small country towns with a focus on farming and growing make up the backbone of the local communities and provide the foundation of the rural economy. If you're roaming around the South Island, make sure you pack your Drizabone coat and redband gumboots in the ute, because you just might need them.
Reducing your carbon footprint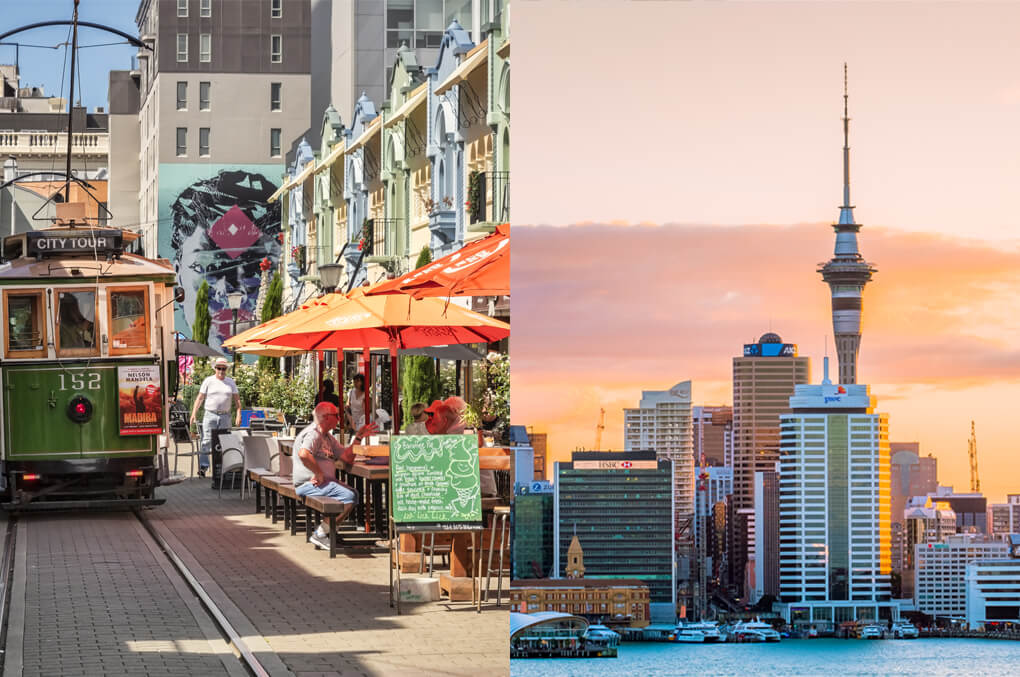 In contrast, great weather and bustling beaches are the standout feature of the North Island. Synonymous with orange and lemon trees, white sand and surfing, make sure you've got your jandals and sunscreen up here because the North Island enjoys its fair share of beautiful weather and turquoise seas.
New Zealand's largest city, Auckland, brings together a sophisticated café and food culture with a strong international influence, so foods like raw sushi and Asian fusion feature highly on the menu.
They're the same country but in many ways they're worlds apart. That's why Custom-Pak has planted a foot firmly in each island, to be able to service the different needs of our customers and end consumers everywhere in New Zealand. Being centrally located in both islands means we really understand our customers and the different needs of their specific markets. And we can look after the business bottom-line by keeping transport costs reasonable and delivery times as fast as possible, with no need for shipments to cross Cook Strait.
We're proud to be part of the fresh food supply chain that keeps Kiwis ticking. It's a crucial part of our health and wellbeing as a country and underpins our way of life, economic health and ability to compete on the world scene in business, sports and innovation, as well as providing the fuel that keeps us active every single day.