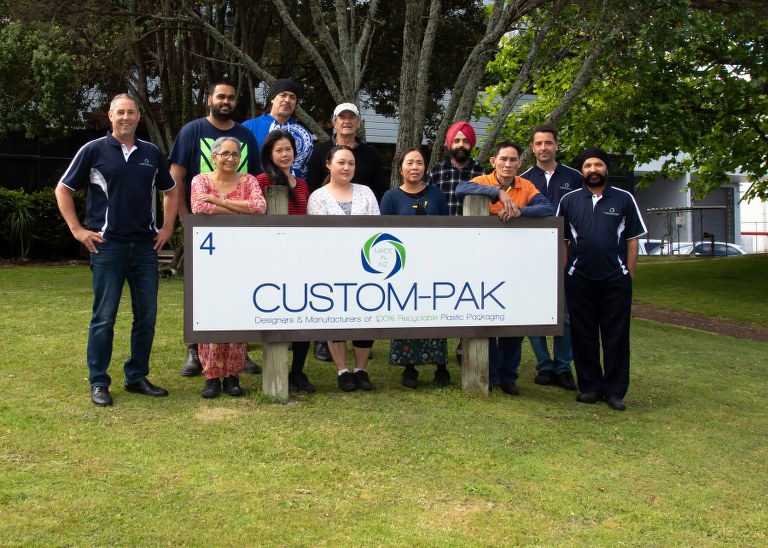 We've come a long way since Sullivan Packaging was making body moulds and lamp shades in 1948, and we're always looking to shape a better future.
Underlying our core business of manufacturing plastic packaging for the food industry, is a strong culture of quality and continuous improvement. We look for ways to work in harmony with the world, not against it, so that people can live better lives, businesses do better financially, and our planet can thrive, not just survive.
In our day-to-day work, the focus is on the highest standard of plastics production possible. We are one of New Zealand's leading suppliers of plastic packaging for food products, creating a range of packaging solutions for fresh produce, meat and fish, prepared meals and baked goods. We thermo-form standard shapes and sizes, or our customers can design their own. The emphasis is on ensuring we create satisfied customers by delivering them a quality product, ensuring on-time supply and excellent customer service, and we pride ourselves on being a company that our customers can trust and return to again and again.
Socially, environmentally and economically, we're taking big steps to help everyone live in a genuinely sustainable way that is better for people, sustains the natural environment, and costs less. The Custom-Pak way is to go beyond what's required and innovate better results for our customer and the wider community. Yes, we maintain all relevant international and local standards of quality, health and safety and environmental management, but our philosophy is that meeting standards is just the start. This approach extends beyond the manufacturing plastic packaging plant and results based on profit alone to a triple bottom-line way of thinking that takes a more balanced view.
You'll find us in both islands of New Zealand. We're a hard-working team of 50-60 staff based in Christchurch and Auckland. We service the needs of our clients all over the country from manufacturing plastic packaging plants at both locations and our greatest strength is our long-serving staff and working directors. Together, we make sure New Zealand produce gets into the hands of Kiwis in perfect shape, fresh, crisp and wholesome, every single time.