The Process Of Plastic Recycling In New Zealand
Jul 6, 2018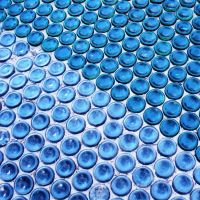 Plastics make up a huge percentage of household waste in New Zealand, much of which is thrown into landfills every year. Choosing recyclable plastics can go a long way to reducing the levels of waste while easing the need for mining and the production of new materials for further manufacturing purposes. 
Choosing recyclable products and items with recyclable packaging can also help influence producers and retailers in their future product lines. It only takes a couple of seconds to seek out the clearly numbered recycling labels found on plastic products, (usually a series of arrows formed around the numbers 1 to 7) and make more informed choices.
What numbers should you be looking for? Products made from Types 1 (PET), 2 (HDPE) are the easiest to recycle here in NZ. See here for more information on these two recycling numbers and what they mean. Or read on for more information on the process of plastics recycling in New Zealand.
Recycling In NZ
Recycling this reduces waste and resources required to produce even more packaging – but what does the plastic recycling New Zealand process actually require? Contrary to some beliefs, it's not a magical process that turns all plastics back into new again. There's a lot more to it, and it relies heavily on the involvement of the public. New Zealand's current recycling process involves the following:
Collection
Simply getting plastics to be collected for recycling instead of just thrown away can be the biggest challenge. With kerbside bins throughout most cities and lots of public recycling receptacles in schools, parks and public areas it's easy to recycle but something that is often bypassed for convenience.
New Zealand's kerbside collection services are also fairly limited in what is able to be recycled (largely due to the logistics of getting the material to suitable recycling plants), this is hindered further depending on geographical location and transportation issues including such things as the Cook Strait between the North and South Islands.
Sorting
There are various sorting facilities located throughout NZ and there are many different types of plastics, not all can be recycled, sorting the recycling collected is an important part of the procedure. Sorting requires the assistance of man and machine, with only some relying solely on electronic equipment to complete the process.
Packaging manufacturers can improve the accuracy of this process by clearly displaying the recycling number or type of plastic the packaging contains. Visy Recycling, Reclaim, Green Gorilla, EnviroWaste and Waste Management are the major operators that collect and sort New Zealanders' waste.
Cleaning
Dirty plastics cannot be recycled, they need to be cleaned thoroughly to remove contaminants such as labelling and any remaining contents. Bottle tops are a good example – these need to be removed as they are usually made from non-recyclable materials.
Hygiene is also an issue – the recycled products need to be sterilised (usually at high heat or chemically) – this isn't done with scrubbing brushes! Cleaning recyclables usually requires processing of the plastics into small flakes, then washing and drying these flakes with an automated machine. Once cleaned, the plastic flakes can be melted down and reused and turned into new products.
Where Does Our Recycling Go?
While New Zealand doesn't have the facilities to recycle all of its plastics, there are a few places that recycle specific plastic types – the Flight Plastics recycling plant in Lower Hutt can recycle PET (type #1 Polyethylene Terephthalate) plastics for example.
Most of our plastics are sent off shore for processing into recyclable plastic flakes which are then used for all kinds of things including clothing, outdoor furniture, packaging, road cones and much more.
Why Is Most Of Our Recycling Shipped Off-Shore?
New Zealand has a relatively small population, the amount of recycling currently generated does not provide profitable demand for recycling processing facilities in this country.
What About Other Recycled Products?
Glass is recycled in New Zealand; it is crushed and used in the construction of roading and drainage along with the remanufacturing of bottles and jars. Paper and cardboard is remade into newsprint, writing paper, toilet tissue, corrugated cardboard, egg cartons and fruit trays – although not all of this processing is done in NZ.
Aluminium is also recyclable here in NZ and remade to make new aerosol containers, cans for drinks, building materials and much more.
The process of putting plastics and other materials into the recycling system involves active participation and conscious decision making on both the part of the public and the manufacturers in order to be successful. Let's all do our bit to make a meaningful impact on the sheer amount of waste produced in New Zealand and look out for recyclable plastics.